Customizable Form Builder
With Q Forms, administrators and teachers can seamlessly produce and share forms with customized templates and digital signature options.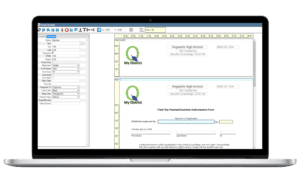 One Form Builder, Countless Possibilities
Q Forms is a single solution that can create a variety of forms for all of your district's needs. Through customized fields and access options, users have endless options.
This add-on module greatly streamlines form creation through an intuitive interface and customizable settings. From from field trip permissions and yearbook orders to teacher surveys and transfer requests, Q Forms can handle it all.
Simplify Parent & Student Forms
Q Forms is fully-integrated with the Q SIS parent portal, ParentConnection, providing families with seamless access to digital forms. This means they can conveniently accept, sign, or reject their student's forms online, eliminating the need for physical paperwork.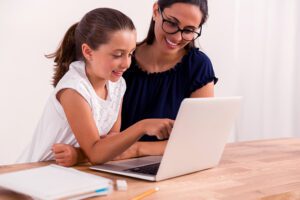 Review & Update Form Statuses
Q Forms enables school users to view the status of their forms through the Review Assigned Forms tab. Administrators can also preview or print forms and extend the due date for individual recipients.
Learn More About Our Form Builder
For additional information about Q Forms, our support offerings, or to request a demo, please contact us using the form below.